SOLUCIONES TECNO-PROFESIONALES COUNSULTING
Professional Training Solutions (STP Consulting) as Training center is located in Zaragoza (Spain) and it offers training courses and technical support to private companies, public administration in rural areas, schools, NGOs and Incubators of Entrepreneurs into innovation in the areas of education sector, and professional solutions of non-profit sector. Contribute with our services to be qualified to work in a variety of professions for smes with accessibility of innovation and information for people and communities with a social risk as well as disadvantages.
Our main activity is to improve educational, social and cultural standards by intensive co-operation with other EU regions. Therefore, STP is highly active in the development and implementation of educational/vocational trainings as well as in the implementation and promotion of EU projects dealing with education, culture and society.

We work in two main activities:

Cross-sectoral training plans seek to equip smes workers with more general skills common to several branches of activity;( human resources, communication, ICT, finances)


Specific training plans in the context of the social economy.
Our organization opens and highly motivated for exploiting new opportunities for collaborating with different institutions from different countries and creating awareness about the need of using new methods in teaching as we think that entrepreneurship/smes skills and competences are essential and must be a part of education at all levels.
CARDET
FUTURE IN PERSPECTIVE
SPEHA FRESIA SC
AUXILUM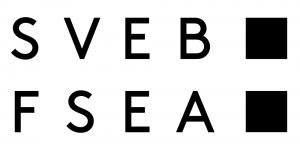 The Swiss Federation for Adult Learning (SVEB) is the Swiss national umbrella organization for adult education and operates as a professional association and pressure group. We are represented through offices in all three language regions.
For more than 60 years we have pioneered adult learning in Switzerland. SVEB develops innovative projects in the field of lifelong learning for various target groups (e.g. low skilled workers and adults that lack basic skills, migrants, women and elderly people). SVEB has also developed and currently runs a professional "train the trainer system" and a quality system for adult education providers (eduQua). Both systems are today vital pillars of the Swiss adult education sector.
Furthermore, SVEB promotes cooperation among adult learning institutions and creates awareness of the importance of adult learning.